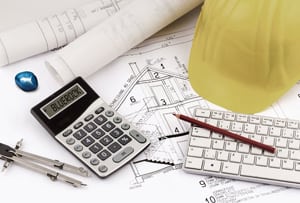 Having a robust corporate benefitsprogram can be one of the ways that you attract excellent talent to your workplace, and it can also be instrumental in employee retention over time. So, how do you know whether your corporate benefits program is actually providing your employees with the services they need while remaining a cost-effective option for your company?
At BlueRock Corporate Benefits, we are here to help whether you have a budding company that hasn't yet decided on a corporate benefits package or you are an established business looking for opportunities to grow. Having the right corporate benefits package is multi-faceted, and having our team on your side can make all the difference in the sustainability and management of this important program.
When you work with our team, you will find that our approach to your corporate benefits package is geared towards the things you need most, with your business' long-term plan in mind. We will help you develop an affordable program by matching your goals with the needs of your employees. Our advisors will carefully review your options before making clear recommendations for your business, and our ongoing management solutions will help you administer your corporate benefits program successfully as your business changes and grows.
If you have questions about beginning a corporate benefits package for your business in Burlington, Ontario, or if you would like one of our advisors to provide an assessment of your current program, cntact us at BlueRock Corporate Benefits today. We have your best financial interests in mind.
---
At BlueRock Wealth Management, we can assist with corporate benefits in the Southern Georgian Bay Region, including Collingwood, Creemore, Thornbury, and Wasaga Beach. We also serve most of South and Central Ontario, including Toronto, Oakville, Burlington, Kitchener, Waterloo, Guelph, Caledon, Barrie, Orangeville, Newmarket, Saugeen Shores, and Owen Sound.
Similar Services We Offer: