With a corporate benefits plan, you will find just the resources you need for your business in Collingwood.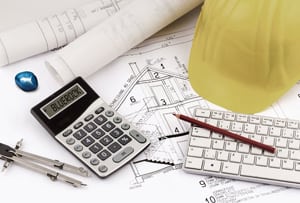 At BlueRock Corporate Benefits, we are committed to helping you do more as your business changes and grows. For over 30 years, we have been providing comprehensive services to help businesses in Collingwood, Ontario achieve their goal of greater financial security by offering comprehensive solutions for a variety of situations that may arise. Whether you need help identifying potential liabilities or you are looking for a disability management program, with our corporate benefits plans, you will find just the resources you need.
As you work with our experienced professionals, you will be able to select a workable corporate benefits program that helps you achieve your organizational objectives and long-range planning goals. We offer independent advice and transparent recommendations, so you can choose the benefits program that is best suited for your needs. At BlueRock Corporate Benefits, we believe that long-term relationships are the best way to secure the future of your business, and we will be with you at every stage to review and adjust your corporate benefits plan as your organization progresses over time.
At BlueRock Corporate Benefits, our experts are ready to recommend the right components and help you develop an affordable and easy-to-manage program that meets your goals. Having the right corporate benefits plan in place will help you manage your business and give you peace of mind that you and your employees are protected. If you would like more information about our corporate benefits resources and solutions, contact us today to speak with one of our team members.
---
At BlueRock Wealth Management, we can assist with corporate benefits in the Southern Georgian Bay Region, including Collingwood, Creemore, Thornbury, and Wasaga Beach. We also serve most of South and Central Ontario, including Toronto, Oakville, Burlington, Kitchener, Waterloo, Guelph, Caledon, Barrie, Orangeville, Newmarket, Saugeen Shores, and Owen Sound.
Similar Services We Offer: