At BlueRock Wealth Management, we assist customers every day with questions about their retirement planning options in Collingwood.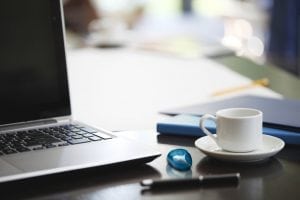 Have you begun your retirement planning, but you need help sorting through all of the different options? Are you concerned that your current retirement savings won't be enough? At BlueRock Wealth Management, we assist customers every day with questions about their retirement planning options. How can you be sure that your retirement savings will allow you to live the life that you have always imagined?
Investment Options – When you work with one of our trusted financial advisors, our first step is to discuss your investment options. We will take into consideration any current savings you have, as well as investment solutions that will get you on track to achieving your goals.
Diversified Portfolio – As part of your retirement planning, it is important to have a diversified portfolio that gives you security as you move towards retirement. Whether you are in your first job or you are nearing retirement, we will take advantage of the solutions that best meet your needs.
Protect Your Legacy – Retirement planning not only provides a sustainable way of living post-employment, but it also protects your legacy and allows you to plan for giving for the things you care about most. By taking these steps with us, you can feel confident that your retirement plan is focused and clear.
Your retirement planning solutions begin today with your call to us at BlueRock Wealth Management. With over 30 years of experience in assisting our customers with all their financial planning needs, we look forward to helping you achieve your financial goals in Collingwood, Ontario.
Common Questions About Creating a Sound Financial Plan for Retirement
Planning for retirement is something that looms larger in your thoughts and focus as you age. While creating a financial plan for retirement may feel like a daunting task, know that you do not have to do this on your own. Below, we have answered some questions about how we can help you create a sound financial plan for your retirement years.
Will you help me explore my different investment options?
Yes! We rely on a values-based investing philosophy. Due to this, we will consider what you value the most in life and your priorities before recommending any financial options or investments to you.
How does your approach to investing differ?
We want you to feel good about the way you are using your money, especially as you near retirement and enjoy your retirement years. Our approach to financial planning goes beyond typical investment strategy and allows us to apply our expertise to each individual situation.
What will you do to help me protect my legacy?
Not only will we help you maintain a sustainable way of living after retirement, but we will assist you with implementing financial initiatives that help you protect your personal legacy.
When should I start planning for retirement?
As soon as possible. No matter where you are in life, we can provide catered guidance that sets you up for success later in life.
How do I set up an appointment with you?
We will set you up with one of our advisors who will get to know you and what is most important to you when it comes to your retirement financial plans. To set up an appointment with an advisor, please contact us today.
---
At BlueRock Wealth Management, we can assist with retirement planning in the Southern Georgian Bay Region, including Collingwood, Creemore, Thornbury, and Wasaga Beach. We also serve most of South and Central Ontario, including Toronto, Oakville, Burlington, Kitchener, Waterloo, Guelph, Caledon, Barrie, Orangeville, Newmarket, Saugeen Shores, and Owen Sound.
Similar Services we Offer: