Our partnership with SecuriGlobe allows you to take a specific approach to your individual health insurance needs in Collingwood.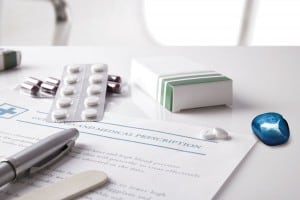 Even if you have a core health insurance plan, you may feel as though it doesn't cover all of your health needs. If you are looking for individual health insurance that gives you more options and more flexibility when it comes to your healthcare, we can help.
At BlueRock Corporate Benefits, we have partnered with SecuriGlobe to ensure that you can maximize your individual health insurance coverage and enjoy more options when it comes to your health insurance needs. SecuriGlobe offers numerous advantages for individuals, including the ability to choose the core plans and add-ons that truly reflect your needs.
By working with us to build your individual health insurance plan with SecuriGlobe, you'll feel more secure with your health coverage. Not only can you create the individual health insurance plan that allows you to receive the most comprehensive care, but you can also build your core plan to ensure that all aspects of your health coverage are accounted for.
SecuriGlobe offers both health and dental coverage options and allows you to take a specific approach to your individual health insurance needs in Collingwood, Ontario. At BlueRock Corporate Benefits, we can provide you with the information you need to make the best decisions possible regarding your health coverage each year.
If you are ready to begin building your individual health insurance policy with SecuriGlobe, all you need to do is mention that you are BlueRock Corporate Benefits client during your confidential call. Our preferred rates are available using referral code "ROC001." Call today to get started.
---
At BlueRock Wealth Management, we offer individual health insurance plans in the Southern Georgian Bay Region, including Collingwood, Creemore, Thornbury, and Wasaga Beach. We also serve most of South and Central Ontario, including Toronto, Oakville, Burlington, Kitchener, Waterloo, Guelph, Caledon, Barrie, Orangeville, Saugeen Shores, and Owen Sound.