We have seen many businesses in Burlington enjoy the advantages of group pensions.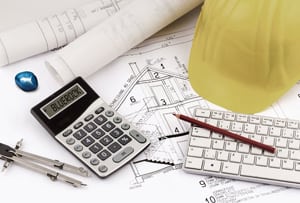 Finding ways to show your employees that they are an important part of making your business a success may be something that you consider on an ongoing basis. At BlueRock Corporate Benefits, we have seen many businesses enjoy the advantages of group pensions as they work to show employees their value. If you would like to go beyond the standard "Employee Appreciation Day", group pensions may offer several benefits for you and those you employ.
Stable Retirement – Studies show that many people have a hard time saving for retirement and expect to work longer because of it. Offering group pensions means they may be able to reach their retirement savings goals more easily and enjoy the tax benefits that come with this type of plan.
Cost-Effective Plan – While you plan to offer some type of plan for your employees, you may also be looking for something that is cost-effective. Group pensions offer this solution by helping your employees with their long-term savings goals and giving your company a long-term strategy for offering cost-effective employee benefits.
Long-Term Security – With group pensions, there are advantages on two fronts. Firstly, your employees will feel confident that they have job and savings security. Secondly, your business will be more successful because you have a stable employee base.
At BlueRock Corporate Benefits, we'll be happy to discuss the advantage of group pensions and help you determine if this option is right for your business in Burlington, Ontario. Our expert advisors will help you set up a retirement plan that works for you now and for the future.
---
At BlueRock Wealth Management, we can assist with group pensions in the Southern Georgian Bay Region, including Collingwood, Creemore, Thornbury, and Wasaga Beach. We also serve most of South and Central Ontario, including Toronto, Oakville, Burlington, Kitchener, Waterloo, Guelph, Caledon, Barrie, Orangeville, Newmarket, Saugeen Shores, and Owen Sound.