The seasons continue to change, and spring has finally arrived! We love the fresh start of spring, and we're excited for all the new things this season will bring. Keep reading to learn about our upcoming holiday hours and some helpful tips and ideas for the spring season.
Happy Easter!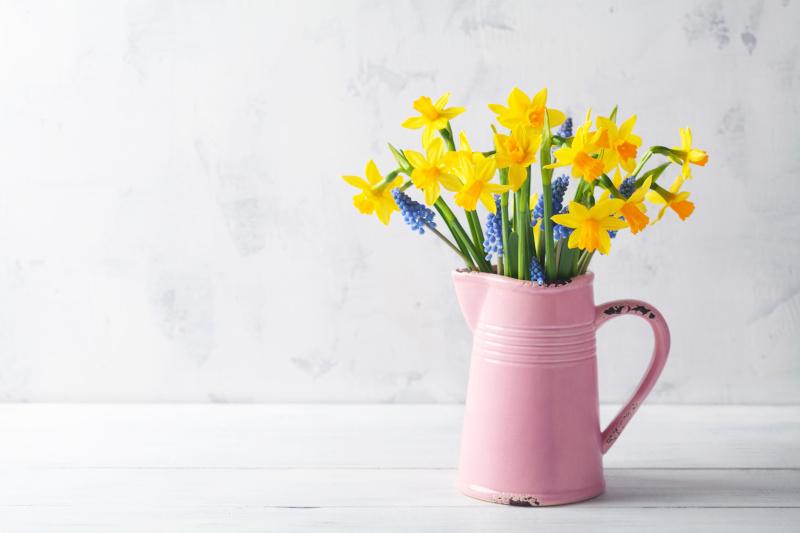 Tips from the Team:
Email Correspondence with Our Staff
Due to our extremely high security measures, clients may occasionally have an email returned to them as "Blocked." If this happens to you after sending a message to someone on our team, please call our office at 705-445-5599 Ext 1229. Sandy Coates will work with our technical team to rectify the issue immediately.
We adhere to extremely stringent compliance measures with all levels of communication, and sometimes we may need to whitelist an email communication on the server level. Thank you for your patience!
Spring Cleaning?
Consider Donating to These Organizations
If you've gotten the spring-cleaning itch, consider donating your unwanted items to these charitable organizations:
GTHS Treasure Trails—Donate your housewares, clothing, and furniture. Donations benefit the Georgian Triangle Humane Society, which provides shelter for homeless animals and helps caring families adopt them. Donations accepted by appointment only.
Habitat ReStore—Donate your housewares, appliances, furniture, building materials, hardware, and tools. This organization benefits the Habitat for Humanity South Georgian Bay, an organization that builds homes in our community for those in need.
Are you planning on selling your items? Here are some organizations you could support to give back to those in our community:
The Busby Centre—Formerly known as Out of the Cold Collingwood, this organization provides emergency shelter services 24/7, as well as outreach services to those in need.
Home Horizon/Barbara Weider House—This organization provides at-risk youth with a variety of services. Their mission is to help transform the lives of youth at risk of homelessness.
While food donations are great if you have canned goods or unopened pantry items that have yet to expire, consider a financial contribution to these organizations, so they can buy in bulk or purchase items that are needed most:
Travelling Anytime Soon?
Don't Go without Travel Insurance
The unexpected can always happen when you travel! Before you head out for your travels, consider purchasing travel insurance to protect your investment and peace of mind. Check out our blog post on buying travel insurance before you fly.
The Most Likely Victims of Online Scams May Surprise You
Who is most likely to fall victim to an online scam? The answer isn't the elderly, as you might assume. Check out our recent blog to find out who is most at risk for succumbing to online scams and for some helpful tips on protecting your interests and information online.
We're Always Here for You
As you make plans for your summer holidays, don't forget to make an appointment with your advisor ahead of time if you have questions or wish to review your account. Contact us today if you want to touch base or let us know about any updates or changes to your finances.
*Please note that replies to this email address are not monitored in real time. Contact us via our site or reach out to your advisor directly for a timelier response.
---
Neal Owen | President
BlueRock Wealth Management Inc.

Financial Advisor | PEAK Investments Service Inc.
115 Hurontario Street, Suite 201 PO Box 185
Collingwood, Ontario L9Y 3Z5
Bus: 705-443-5599 x1241
Fax: 705-445-2643
www.bluerockwealth.ca
The information contained herein was prepared by BlueRock Wealth Management Inc. This information has been obtained from sources we believe are reliable but is not guaranteed. The opinions expressed herein do not necessarily reflect those of PEAK Investment Services.