Our wealth management solutions are targeted towards your personal life goals in Burlington.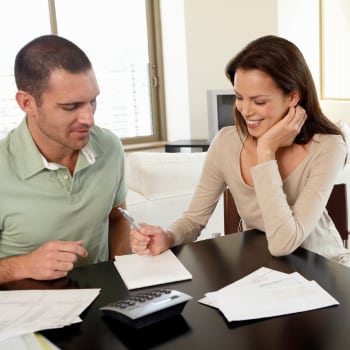 Knowing that you have an experienced financial advisor who can help you manage your wealth throughout all of your life stages can give you peace of mind on your journey. At BlueRock Wealth Management, we provide comprehensive wealth management solutions, including the managing of your assets and income while also planning for the future.
Whether you are paying off debt, are planning for your growing family, or saving for retirement in Burlington, Ontario, our wealth management solutions are targeted towards your personal life goals. Our team of advisors will help you develop a strategy that accounts for your current priorities and your goals for the future. As your circumstances and your wealth management goals change, you will find us with you every step of the way to ensure your success.
If you are finding that determining your financial priorities poses a challenge, we ask you to remember that wealth management and financial planning often require a multi-faceted approach. Not only are our advisors here to help you stay on track, but we can also help you continue to grow your wealth and account for life events as they occur.
If you are looking for new wealth management strategies or you would like to schedule an appointment with one of our experienced advisors, contact us at BlueRock Wealth Management today to learn more about how we can assist you. Your decision to turn to us will lead you down the path of financial success, and we look forward to watching you grow.
---
At BlueRock Wealth Management, we offer wealth management services in the Southern Georgian Bay Region, including Collingwood, Creemore, Thornbury, and Wasaga Beach. We also serve most of South and Central Ontario, including Toronto, Oakville, Burlington, Kitchener, Waterloo, Guelph, Caledon, Barrie, Orangeville, Saugeen Shores, and Owen Sound.