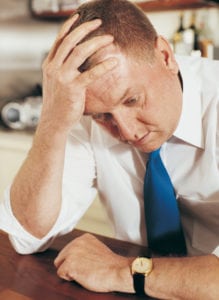 If you own a business, many of your employees may be stressed about their jobs. In a recent report released by the Mental Health Commission of Canada, there were five notable statistics* mentioned that you should know about and take into account when selecting a health insurance plan for your employees.
Among employees in Canada between the ages of 15 and 75, 28.4% reported that they experienced high levels of work-related stress.
Over 15% of those in Canada who provide care to an immediate family member and who are over the age of 15 reported that they dealt with high levels of stress.
In the year 2013, 99,203 people in Canada received disability benefits from the Canada Pension Plan specifically for mental health reasons. This figure represents 30.4% of all health insurance claims.
Only one-third of Canadians over the age of 12 who suffer from mental health conditions reported that they have very positive mental health. In contrast, 72% of Canadians without a mental disorder report very positive mental health.
In 2011 alone, 3,728 people in Canada committed suicide. Although the suicide rate in Canada has stabilised over time, it is higher than some other G8 countries.
When your employees are able to receive necessary care for their mental health condition through the health insurance plan you offer, you may find that your workforce is more productive and efficient and that overall morale among your workers improves. Please contact us at BlueRock Wealth Management Inc. today for more information.
*"5 Key Stats about Canadians' Mental Health." Benefits Canada. N.p., 23 Jan. 2015. Web.