With the safety provided by health spending accounts, you'll feel more secure knowing you are fully covered in Barrie.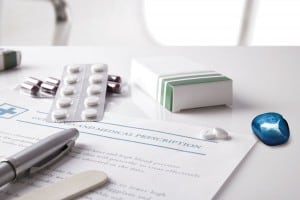 Even if you have regular health insurance coverage, there may be times when you still have to pay for something out of pocket unexpectedly. Unfortunately, without some prior planning, you may find that this extra expense is a financial burden and may have lasting effects on your budget. At BlueRock Corporate Benefits, we are committed to providing you with the solutions you need to manage your finances year after year, so you feel confident your expenses are under control and unexpected items can still be accounted for. One solution that is effective for many individuals and families is Health Spending Accounts, or HSAs.
Manage Costs – Health spending accounts are an excellent way to manage costs associated with your health care. Not only can you set aside specific amounts to your HSA over time, but you can also more accurately account for items such as dental and eye care that may not be covered under your standard plan.
Increased Flexibility – Another great benefit of health spending accounts is the option to choose how much or how little you want to spend on your medical expenses each year. You can submit charges for your additional health costs until your balance reaches zero while still maintaining your core benefits.
More Control – With decreased liability on your health payments, the option to spend and save as much or as little as you choose, and the safety of a health spending account when something unexpected comes up, you'll feel more secure knowing you are fully covered throughout the year.
If you have questions about HSAs or you are ready to begin one for yourself or your family in Barrie, Ontario, contact us at BlueRock Corporate Benefits today.
---
At BlueRock Wealth Management, we can assist with healthcare spending accounts in the Southern Georgian Bay Region, including Collingwood, Creemore, Thornbury, and Wasaga Beach. We also serve most of South and Central Ontario, including Toronto, Oakville, Burlington, Kitchener, Waterloo, Guelph, Caledon, Barrie, Orangeville, Newmarket, Saugeen Shores, and Owen Sound.