Retirement planning can protect your legacy in Barrie.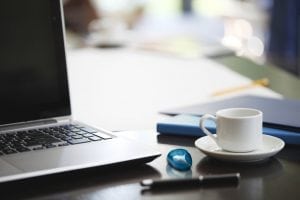 If you have begun retirement planning, you may have also quickly discovered there are many different avenues to planning for your financial future. If you have concerns that your retirement savings won't be enough, you should turn to our trusted financial advisors at BlueRock Wealth Management.
Our primary goal is to ensure that your retirement savings will allow you to live the life you have always imagined after retirement, and we will discuss your options and create a tailored plan to meet your needs.
Whether you want to discuss your investment options so you can grow your retirement savings, or you want to diversify your portfolio for greater security with your retirement planning, we will do all we can to take advantage of the opportunities that work best for your needs. We will take into consideration your current savings, as well as your current and future financial goals, and build your confidence that your retirement planning is focused and clear.
Retirement planning can protect your legacy. Not only will you and your family be able to live the life you have imagined, but you will also be able to give to the causes you care about most.
Contact us at BlueRock Wealth Management today to begin developing strategies for retirement planning and to put action steps in place. We have been your trusted financial advisors for over 30 years, and we are equipped to help with all of your financial planning needs in Barrie, Ontario.
---
At BlueRock Wealth Management, we can assist with retirement planning in the Southern Georgian Bay Region, including Collingwood, Creemore, Thornbury, and Wasaga Beach. We also serve most of South and Central Ontario, including Toronto, Oakville, Burlington, Kitchener, Waterloo, Guelph, Caledon, Barrie, Orangeville, Saugeen Shores, and Owen Sound.

Similar Services we Offer: