We can help you at every stage of your retirement income planning in Caledon.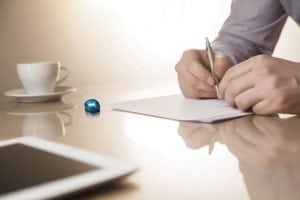 Just about everyone has a dream about what their retirement will look like. Whether it's taking to the open road, spending time closer to family, or enjoying the simple things in life, retirement is meant to be a stable and enjoyable period in life. In order to achieve your dream retirement goals, however, you'll need to start retirement income planning now to make sure you are on the path to success.
At BlueRock Wealth Management, we know that retirement income planning can bring up some questions – including how to get started. Fortunately, we can work with you to create clear action steps and monitor your progress over time, so your dream retirement becomes a reality in Caledon, Ontario.
There are many different avenues for retirement income planning, including investing strategically, diversifying income, building savings, and maximizing the potential of your employer retirement plan. Depending on your goals and the strategies that make the most sense to you, we can use one or more methods to make stable retirement income a possibility for you in the future. At BlueRock Wealth Management, we understand that every individual and family has different goals for their retirement, and that's why we will create a plan that is unique to you.
If you haven't yet addressed retirement income planning for yourself or you would like to make sure your plans will truly work for you, contact us at BlueRock Wealth Management today to speak with one of our experienced advisors. We are here to help you with all of your financial planning needs.
---
At BlueRock Wealth Management, we can assist with retirement income planning in the Southern Georgian Bay Region, including Collingwood, Creemore, Thornbury, and Wasaga Beach. We also serve most of South and Central Ontario, including Toronto, Oakville, Burlington, Kitchener, Waterloo, Guelph, Caledon, Barrie, Orangeville, Saugeen Shores, and Owen Sound.