Start planning for the future now with our help!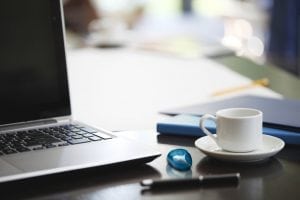 Retirement may still seem far off, but at the same time, you may panic about protecting your assets and maximizing your savings even now. You may also feel confused when it comes to sorting through all the different investing options available to you, especially if you are worried your current savings for retirement won't be enough to support your lifestyle. Our trusted advisors here at BlueRock Wealth Management can help you eliminate the uncertainty and fear of planning for the future with catered retirement planning solutions and helpful advice at every stage.
Investing and Diversifying
One of the first steps you will take after contacting one of our trusted financial advisors in Burlington, Ontario involves discussing your investment options. We will look at the savings you have right now, as well as options available to you that can help you move towards your goals.
One of the most important aspects of retirement planning, specifically where your finances are concerned, involves diversifying your portfolio. We will present a variety of options with varying levels of risk, and together we will come up with a plan that maximizes your savings and helps you feel better about what the future holds. Whether you are just starting out with your first job or are a few years away from retirement, we can introduce you to the solutions that will work best for you.
Protecting Your Legacy
When it comes to retirement planning, it is never too early or too late to start, especially when you team up with our seasoned, talented advisors. Here are a few reasons why we recommend revamping your retirement plans with our help today:
Make saving a habit—It is always difficult to see your income and realize that you can't have access to all of it right now because a big portion needs to go towards savings. With our help, you can make this process a habit, so you start to eagerly watch as your retirement savings grow.
Invest the right way—Not everyone should save for retirement the same way. Although contributing to your employer's saving plan is usually a good place to start, diversifying and using different strategies is a better way to ensure the viability of your finances years down the road.
Protect your interests and legacy—You probably want to live a certain lifestyle during retirement following decades of hard work. Retirement planning now protects your financial interests and even allows you to establish a legacy that benefits your children and grandchildren.
Unless you are a financial professional yourself, rebalancing, allocating your assets, and diversifying can be hard to do independently. We put our knowledge to work on your behalf and help you invest the right way, protect your legacy and interests, and establish beneficial savings habits.
Get Started Today
Retirement planning all starts with a simple conversation with one of our friendly, professional advisors. Pick up the phone today and get started solidifying your financial plans for the future with our help here at BlueRock Wealth Management.
---
At BlueRock Wealth Management, we can assist with retirement planning in the Southern Georgian Bay Region, including Collingwood, Creemore, Thornbury, and Wasaga Beach. We also serve most of South and Central Ontario, including Toronto, Oakville, Burlington, Kitchener, Waterloo, Guelph, Caledon, Barrie, Orangeville, Saugeen Shores, and Owen Sound.

Similar Services we Offer: