Taking a holiday can be hard work. Not only is there lots of stress leading up to the actual vacation, but then you have to recuperate when you get home!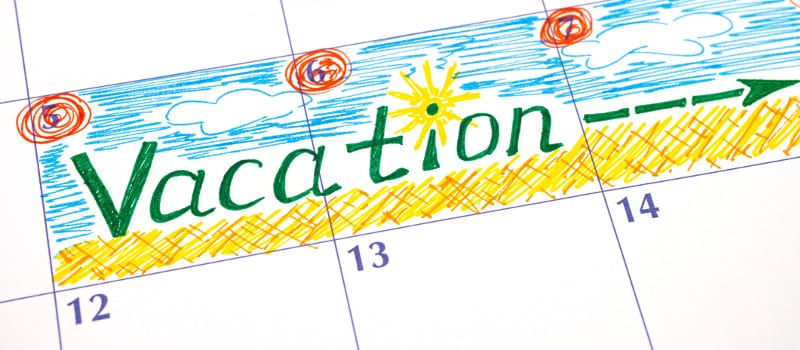 While vacation days are certainly something that should be looked forward to, it's also important to encourage your employees to take the time they have available and manage it in such a way that they feel refreshed when they return to work. While many employers are satisfied with the fact that they offer their employees vacation time throughout the year, sometimes it's important to communicate the benefits this affords them.
As you consider your employee vacation packages, here are a few ways you can encourage employees to take and enjoy their vacation time:
Communicate vacation policies proactively. Even if an employee knows they have earned days off, they may not know when or how to use them so that they can enjoy this important job perk.
Encourage staff to book their time off, leading by example. Asking your employees to take their vacation time, but missing out on the opportunity yourself, can be an indicator of priorities. Lead by example and encourage staff to take time off when they need it.
Make sure employees feel knowledgeable about how to use their vacation time. Pre- and post-vacation time is one of the leading stress factors during a vacation period. Giving employees options for how to better manage their days off, including the days leading up to and after, can help with their exit and re-entry into work.
Here are some other great BlueRock Corporate Benefits articles on encouraging employees to unwind on vacation and offering flexibility with work arrangements.
We can help with building the corporate benefits package that makes the most sense for your business. Contact us to learn more today.