Customized financial planning services to meet your needs.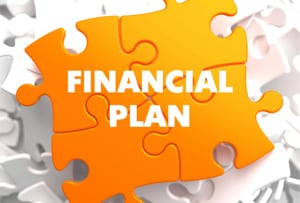 Our financial planning experts at BlueRock Wealth Management are here to provide value-based services customized to meet your needs. Turn to us and we can determine your financial personality, outline your specific objectives, identify investment preferences, and support you as you make financial decisions. Together, we will create and execute a financial plan that complements your goals, options, and preferences.
During the financial planning process, we will address several targeted areas, including:
Planning for the future, regardless of where you are in life right now
Solutions that help you attain financial peace of mind and build wealth
Expert advice about different available strategies, so you can enjoy your lifestyle now and well into retirement
Information about investment options that secure your assets now and as time goes on
We are here to ensure your financial planning strategy is successful and continuously make adjustments as your life and financial situation changes as time passes. Whether you recently started a family, are nearing retirement or are a business owner, we can help you plan for whatever life has in store from a financial perspective.
We are a CEFEX-certified investment firm and are here to help you reach your goals with our individualized, supportive financial planning services. Contact us to set up an appointment with a financial advisor from our firm in Guelph, Ontario or to learn more about our financial planning solutions.
FAQs About Financial Planning
Our team at BlueRock Wealth Management has extensive experience in financial planning, and we want to help you achieve your individual goals. Below, we have put together the answers to some of our most frequently asked questions on the subject to help you know what to expect from our services.
What is financial planning?
There's a difference between long-term financial planning and routine budgeting. Budgeting generally focuses on covering routine or short-term expenses, such as your monthly bills and groceries, or the supplies and labour for a specific project. Financial planning, on the other hand, focuses on more long-term goals, such as saving for retirement or getting out of debt. This kind of planning requires a different way of thinking about money, and you can turn to our experts for help.
Do I really need professional financial planning services?
Although it is technically possible to save for retirement or pay down debt on your own, you'll generally get better results and have a much easier time reaching your goals if you work with experienced financial experts like those on our team. We can help you create effective investment strategies to grow your wealth over time, so you have plenty of money to support you in retirement. We can also help you find more efficient ways to pay down any debts.
Why should I come to you for financial planning?
Our financial planning services are always focused on helping you meet your individual goals. We'll help you determine what you want your financial future to look like and develop a personalized plan to help you create that future.
---
At BlueRock Wealth Management, we offer financial planning services in the Southern Georgian Bay Region, including Collingwood, Creemore, Thornbury, and Wasaga Beach. We also serve most of South and Central Ontario, including Toronto, Oakville, Burlington, Kitchener, Waterloo, Guelph, Caledon, Barrie, Orangeville, Newmarket, Saugeen Shores, and Owen Sound.